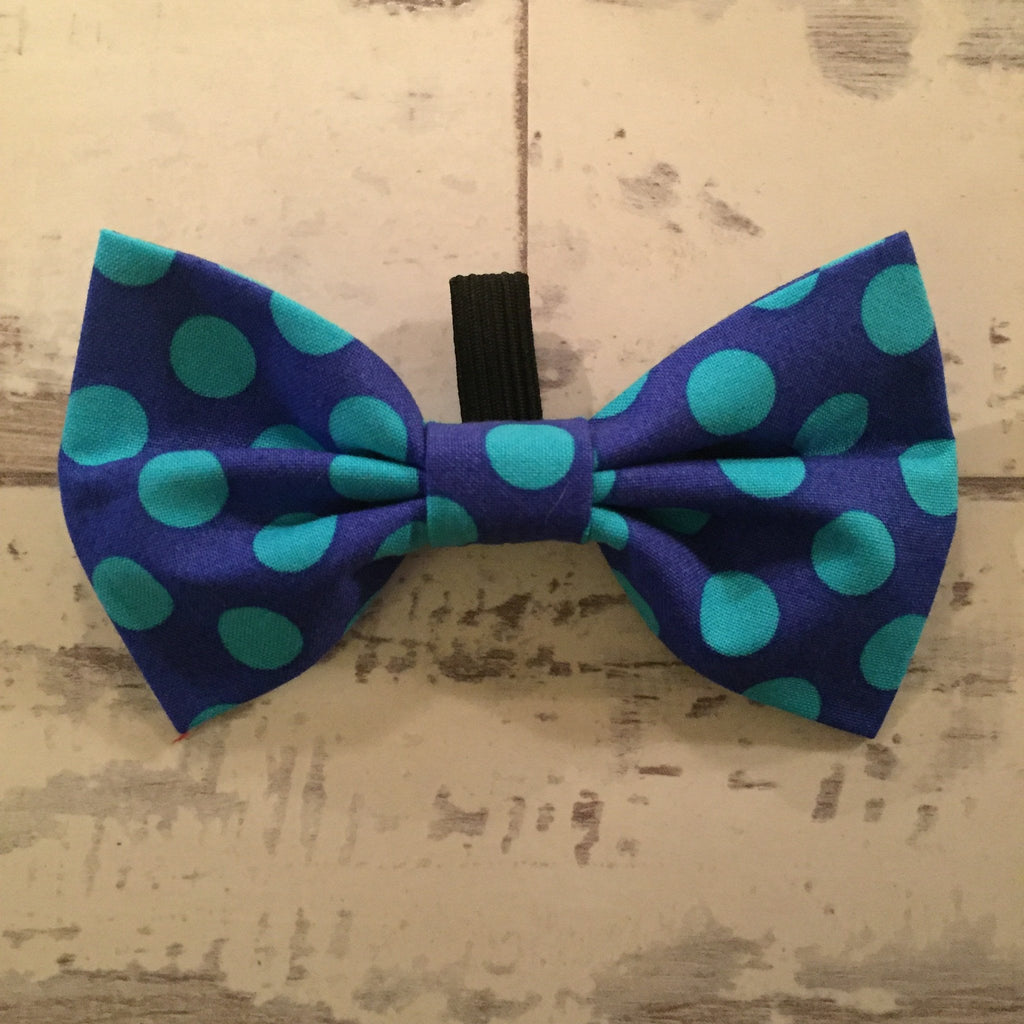 This simple, clean and yet striking design has teal spots on a cobalt-blue background, making for an eye-catching bow tie that is sure to get heads turning. These are designed to match our Cobalt Blue Spots Dog Collars they can be attached to almost any dog collar.
The Bow Tie is 12cm in length and attaches to collar with elastic.
Smaller Bow Ties can be made, please contact us to discuss your needs.
Our dog Bow Ties are intended as a fashion accessory, we recommend that you check regularly for any signs of wear. We cannot take any responsibility for incidents that occur whilst any dog is wearing one of our bow ties, if you feel that these may not be suitable for your dog please consult with a dog trainer or behaviour professional before purchasing.
Washing instructions: Wash by hand. Dry off any excess water, then lay flat and allow to dry naturally. Once dry, fabric can be ironed with a cool iron.  All of our dog Bow Ties are also treated with Scotchgard to help protect them against water and dirt.