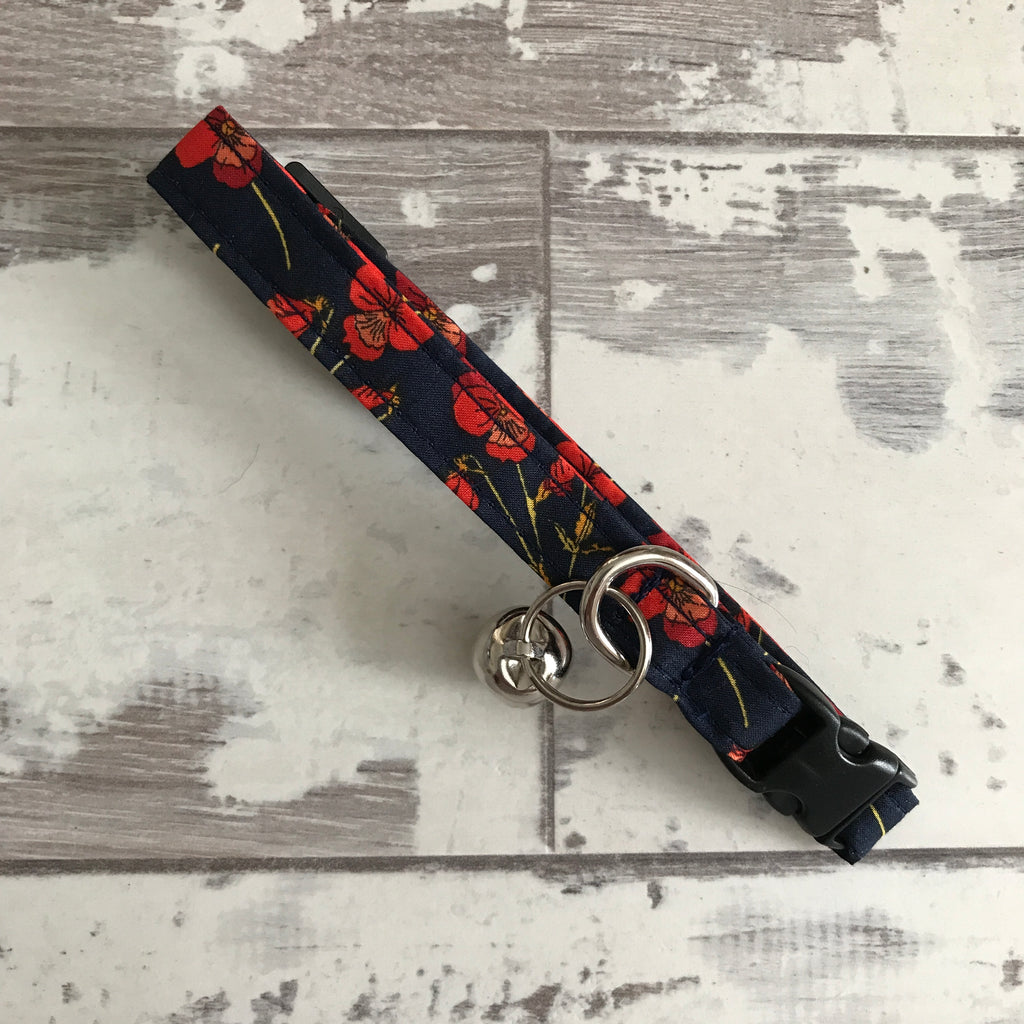 This collar is made with Liberty of London's Ros Tana Lawn. With bright red poppies on a navy background.
All of our dog collars are lovingly handmade in London by ourselves at The Black Dog Company using strong plastic clips & fittings. Our Liberty of London range is made from a specially selected range of genuine Liberty fabrics reinforced with a webbing inner to increase the strength & durability of the delicate Liberty Tana Lawn fabric. Each collar is individually made and is unique, so please note some variation in positioning of the pattern of the fabric on the collar is possible.
This handmade cat collar is adjustable from 8" to 13" so will fit most cats.

Our cat collars are intended fashion collars - as with any collar, lead &/or harness combination, all cat owners should ensure they use equipment which is suited best to their cat's ability to wear it comfortably.  We cannot take any responsibility for incidents that occur whilst any cat is wearing one of our collars, if you feel that these collars may not be suitable for your cat please consult with a your vert or animal professional before purchasing.

Washing instructions: wash by hand. Dry off any excess water from the clip, D ring and bell, then lay flat and allow to dry naturally. Once dry, fabric can be ironed with a cool iron.

Our Cat Collars are design especially for Cats and is not intended to be used on Puppies or Dogs.